PSG Life Sciences Achieves HubSpot Gold Partner Status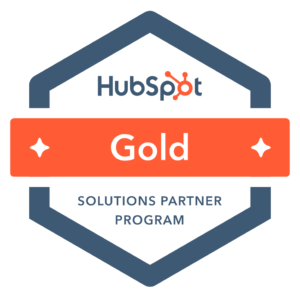 [Princeton, July 14, 2023] – PSG Life Sciences, a leading provider of innovative marketing, business development, and sales solutions for the life sciences industry, is proud to announce that it has achieved the prestigious Gold Partner status with HubSpot, a leading customer relationship management (CRM) platform. PSG Life Sciences is the only HubSpot Gold Partner working exclusively in the biotech and life sciences industry. This significant milestone showcases PSG Life Sciences' commitment to delivering exceptional marketing and sales solutions to its clients.
The Gold Partner status is awarded to companies that have demonstrated outstanding expertise in using HubSpot's tools and methodologies to help their clients grow their businesses. PSG Life Sciences created Hubspotlifesciences.pro to provide accelerated implementation and optimize workflows and automation for companies selling into the life science industry. In addition, PSG is a SciLeads and seamless.ai partner that further assists clients to build and maintain their prospect database.
With this achievement, PSG Life Sciences joins an elite group of HubSpot partners worldwide, showcasing its ability to implement best practices and leverage the full potential of HubSpot's CRM platform. The Gold Partner status is a testament to PSG Life Sciences' depth of knowledge and expertise in using HubSpot's suite of tools, including marketing automation, lead nurturing, and customer relationship management.
"We are thrilled to achieve HubSpot Gold Partner status," said Stephen Manobianco, Managing Director of PSG Life Sciences. "This recognition reflects our team's dedication to delivering exceptional results to our clients in the life sciences industry. We have always prioritized cost-effective innovation and excellence in our marketing and sales solutions, and this achievement validates our commitment to providing top-tier services."
HubSpot's CRM platform empowers businesses to attract, engage, and delight customers throughout their journey. PSG Life Sciences leverages HubSpot's comprehensive suite of tools to enable life sciences companies to increase their brand visibility, generate qualified leads, and drive revenue growth. By achieving Gold Partner status, PSG Life Sciences is well-positioned to continue delivering transformative results for its clients in the life sciences sector.
For media inquiries, please contact:
Matthew Manobianco, Marketing and CRM Consultant, PSG Life Sciences Email: [email protected]
To learn more about PSG Life Sciences, please visit psglifesciences.com
#hubspot #crm #salesenablment #hubspotlifesciences.pro #lifesciencesmarketing